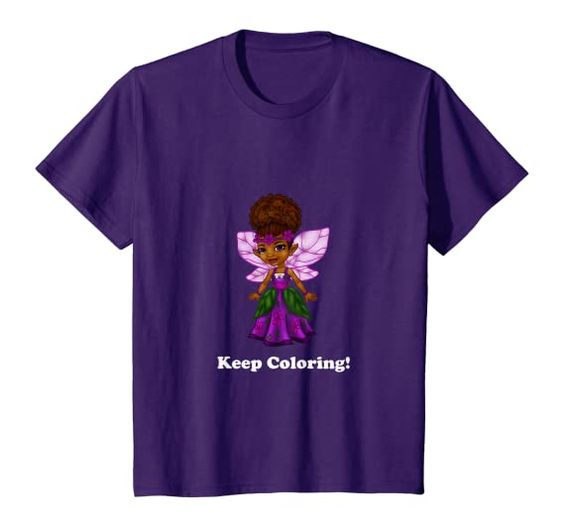 This fun fairy is from J.D.Wright's Coloring & Activity Fun Books. Enjoy the beauty of her natural coily hair and her earthy woodland fashion. She is magic. Find your shirt on Amazon today.
"It is the frequent and consistent movement towards harmonious parenting which is the path of the Confident Parent. So, if you can continuously nurture the Confident Parent in you, then you are yourself, Building a Legacy of Wellness." – J.D.Wright, the creator of Dana Clark Colors.
THE FAIRY SHIRTS ARE HERE!!!