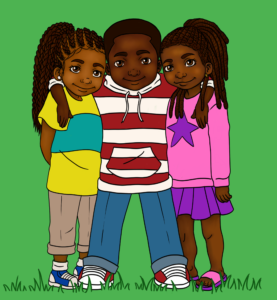 As a mother, there are certain attributes that I have learned to latch onto for raising my daughter: to be strong, happy, brave and confident.
In my daily demonstrations of such attributes, I admit that I often mistaken independence for strength. A habit that is so familiar for the women in my family. I take out my own trash, I fix my car, pay my own bills, drive myself and others everywhere, and I earn my own money. All of the regular normal human tasks of a responsible person.
So, when someone sees my struggle in the normal regular responsibilities of life and offers to help, why is it that all the attributes I have laid down as the foundation of my family seems to quickly crumble? Why is there shame, fear and weakness associated with accepting help?
I don't know. But I do know that kindness from others should feel good and not bad.
It may be because there is power in being the lender and not the borrower, or maybe because I still believe in the illusion of being in control and there is some dignity in it. Whatever it is, I do not want to pass it on to my daughter. She should understand that it is the kindness of others that makes this world so wonderful. It is crazy to be kind, but not accept kindness from others. In "accepting", I mean the totality of feeling good about it.
How many times has the kindness of others brought tears to my eyes? (only just yesterday)
Practicing the acceptance of kindness is just as important as practicing giving kindness. It is all about receiving and allowing the flow of energy. It is about accepting the connection to others and allowing the world to flow in a harmony that carries you. Otherwise you block the connection and you block the energetic flow that is due to come back to you.
So, whether it is a free piano lesson, a huge discount from a mechanic, or your dad fixing your garbage disposal; you and I are worthy of kindness and we will feel good about it.
-J.D.Wright
Coloring Book Mom Confessions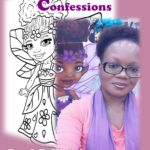 Coloring Book Mom Confessions: Kindness